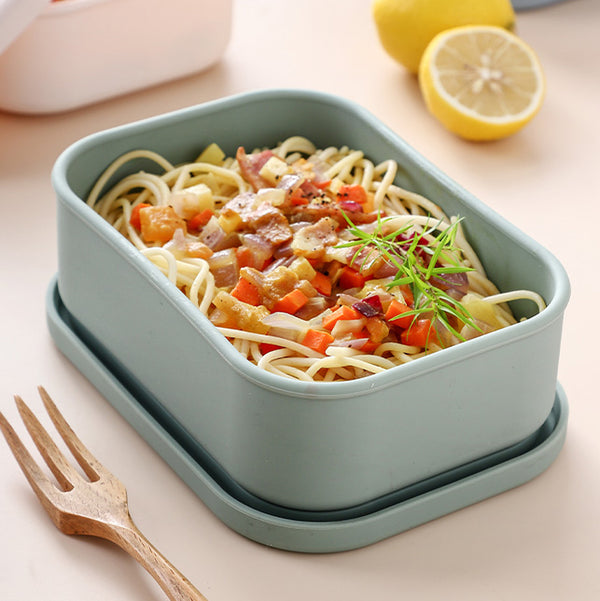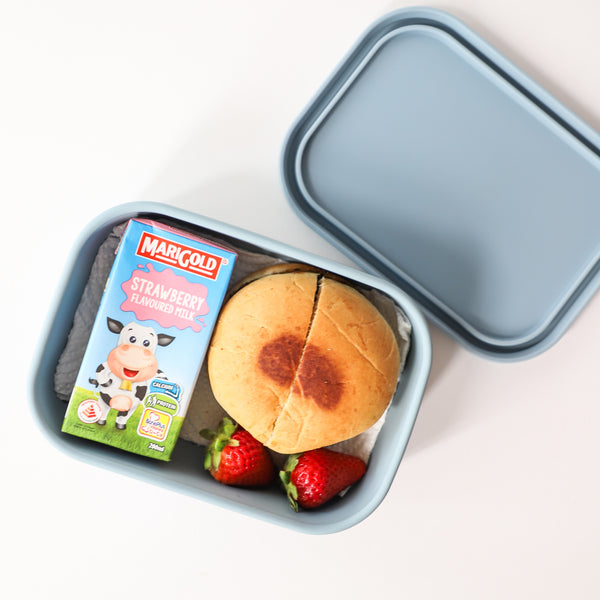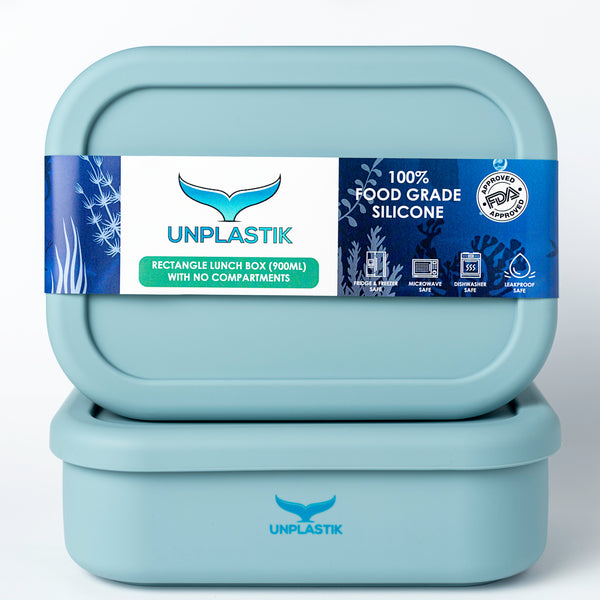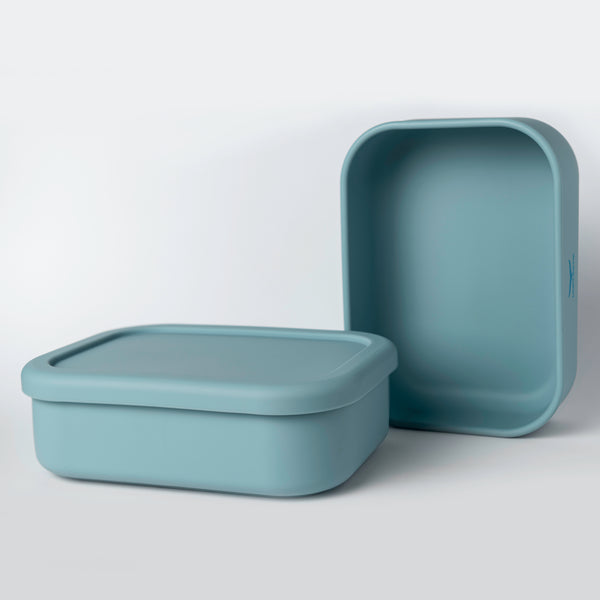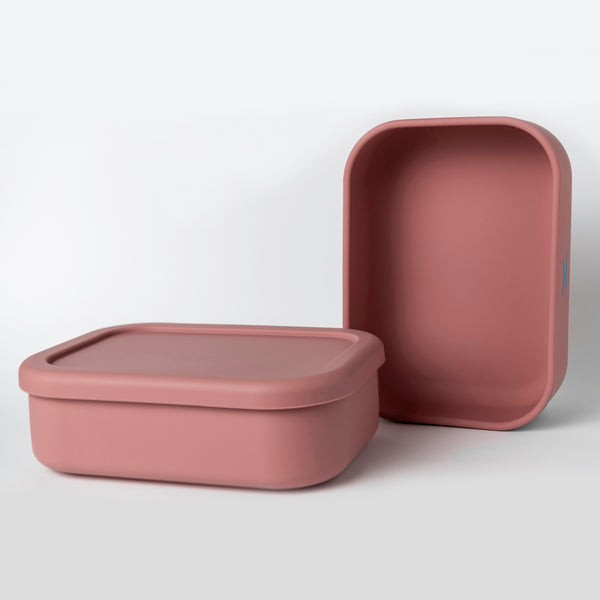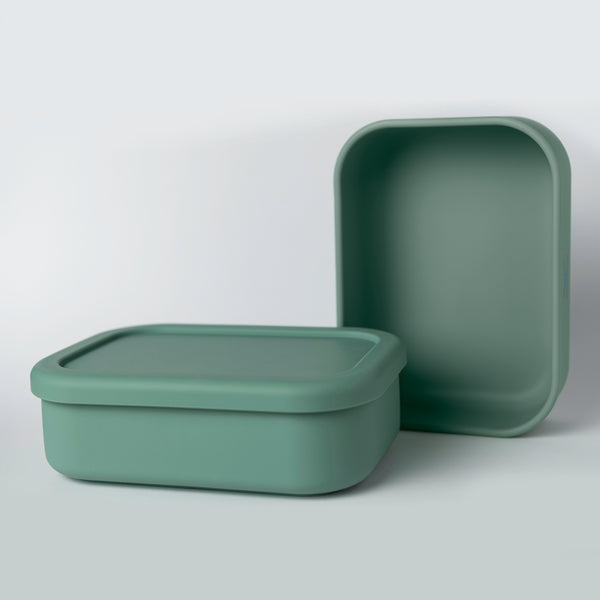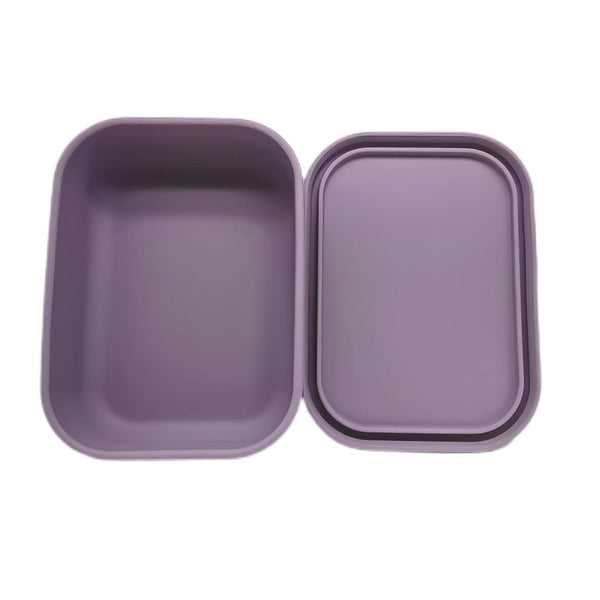 At UNPLASTIK we truly believe the FUTURE is REUSABLES by offering environmentally friendly Reusable Storage Bags & Containers/Lunch Boxes to reduce our reliance on single-use plastics for our Kitchen & Beyond. Our products are non-toxic to the planet & human health & yet can be RE-USED for MULTIPLE TIMES & PURPOSES.
Our Popular lunch box; RECTANGLE WITH NO COMPARTMENTS is perfect for use at home, school, workplace or even outdoors for hiking, camping or travelling. They look cute and come in vivid colors, making any food look delicious! UNPLASTIK Lunch Boxes are made from high-quality food grade silicone. They are leakproof, dishwasher, microwave, fridge and freezer SAFE.
MADE OF: High quality Food-Grade Silicone which is a non-toxic & durable material.
TEMPERATURE RANGE:  Can withstand temperature range of-30C up to +210C making them perfectly safe for use in Microwave, Fridge, Freezer or Dishwasher.
STRENGTH: Durable, thick, sturdy & resilient to pressure, does not break or wrap.
LEAKPROOF, EASY TO CLEAN & MAINTAIN: These containers come with secure lids that prevent spills and leaks, ensuring that your food stays fresh and intact. Additionally, the lid does not contain any silicone interior ring or seal, avoiding hassles of cleaning stubborn molds.
SAVE COST, PLANET & HEALTH: By replacing thousands of single-use plastics with one UNPLASTIK box.
DIMENSIONS/CAPACITY/WEIGHT: 18.5*6.5*6.5cm; Capacity - 900ml; Weight - 376g
SHIPPING: All orders are delivered within 3-5 business days.
Perfect for Corporate Gifts where organisations can play a significant impact by offering practical & meaningful sustainable gifts to their community. We offer customisations for brand logo. Pls note minimum order quantity of 200pcs & 4-6weeks lead time is required. Pls contact us & we'll be happy to help.